IT that works for you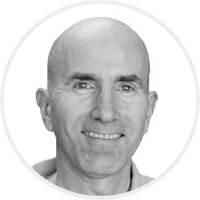 Started in 2001, CNS is a complete technology solution provider. We are 100% committed to making sure business owners have the most reliable and professional IT service in the Dallas/Fort Worth area. Our team of talented IT professionals can solve your IT nightmares once and for all.
Here's why so many businesses depend on CNS for complete IT services and support:
Satisfaction Guarantee – We want our customers to be happy with our services and will do whatever it takes to ensure their happiness. No hassles. No problems.
Customer Focus – Our customers' needs are priority one. We know that our success is dependent upon our customers' success and go the extra mile to ensure their success.
Objective Advice – We provide each of our customers with advice that is specific to their needs and void of our personal technology preferences.
Integrity – The definition of integrity is often given as "what you do when nobody is looking". We admit to our customers when we make a mistake and then do what is necessary to make it right.
Longevity – We have been in business since 2001 in an industry where computer support firms close their doors almost as often they open them. Our customers appreciate knowing that we will be there for them when they need us most.
Our custom service packages deliver what you need and want without overstepping the boundaries of your budget. From cloud services to data backup, CNS is here to team up with you and your company for expert support.